Looking for the perfect wedding flowers or bouquet in Toronto? Welcome to King West Flowers, the expert Toronto bridal florists.
The wedding flowers you choose will make your wedding beautiful and memorable. At King West Flowers, a downtown Toronto wedding florist, we help you celebrate one of the most important days of your life. With all the wedding floral options out there, it can be difficult to narrow it down to a set of flowers that both represent you and your soon-to-be. Finally deciding on just a few flowers can take days, but then what if they don't match or flow? That's no problem at all. Whatever you choose, our expert Toronto florists can make any selection let you shine through! Please contact us (below) for a no-charge consultation with one of our wedding specialists.
---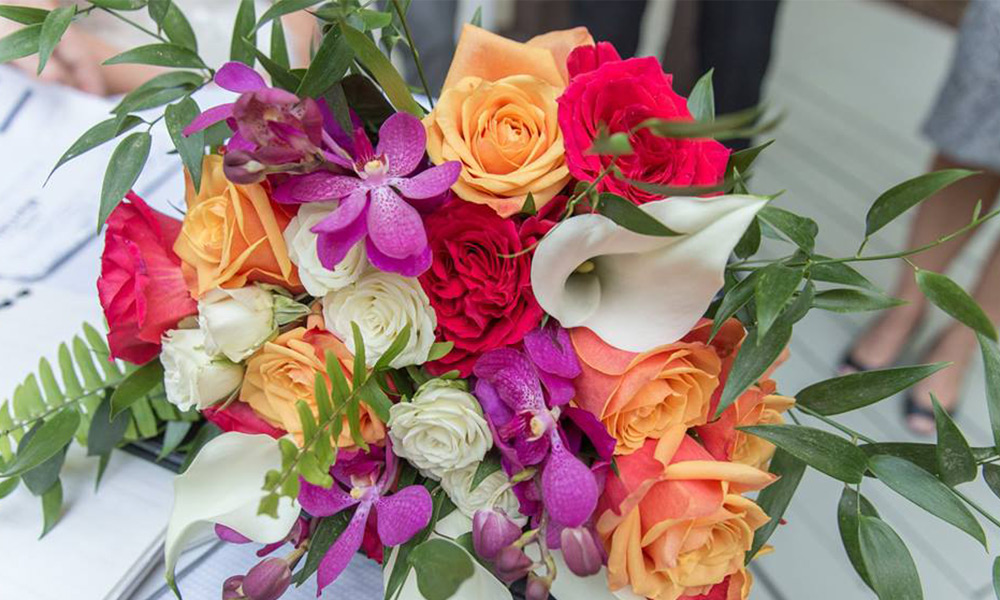 Explore Our Wedding Flower & Bridal Bouquet Photos
Get inspired by some of our past projects! Explore Bridal Bouquets, Boutonnieres, Corsages and more. Explore and get inspired with some ideas for your own wedding flowers.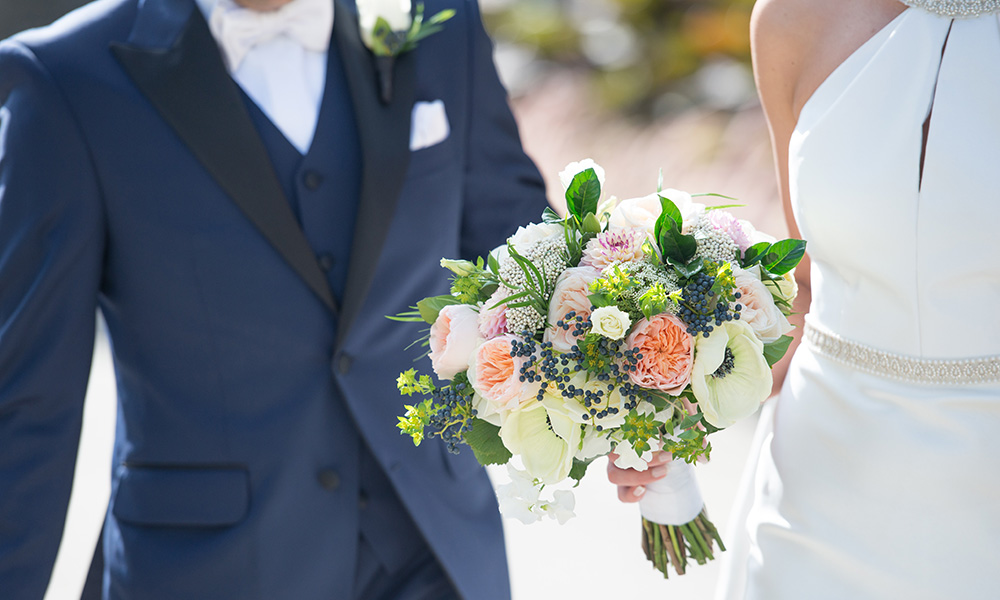 Read about Wedding Flower Trends
Trends in wedding flowers are always changing. Read about the latest trends. Discover what's hot and what's not, and let us help you make the best flower choices for your perfect wedding.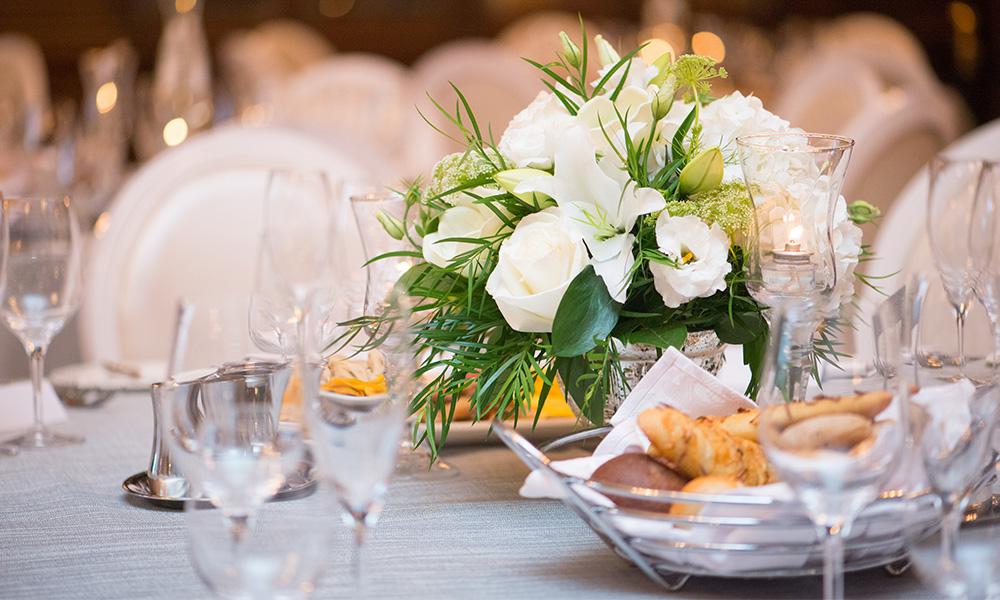 Helpful Ideas for your Wedding Arrangements
Our experienced staff is up to date on what's happening and can help you decide on and create the most beautiful flower arrangements for your perfect wedding.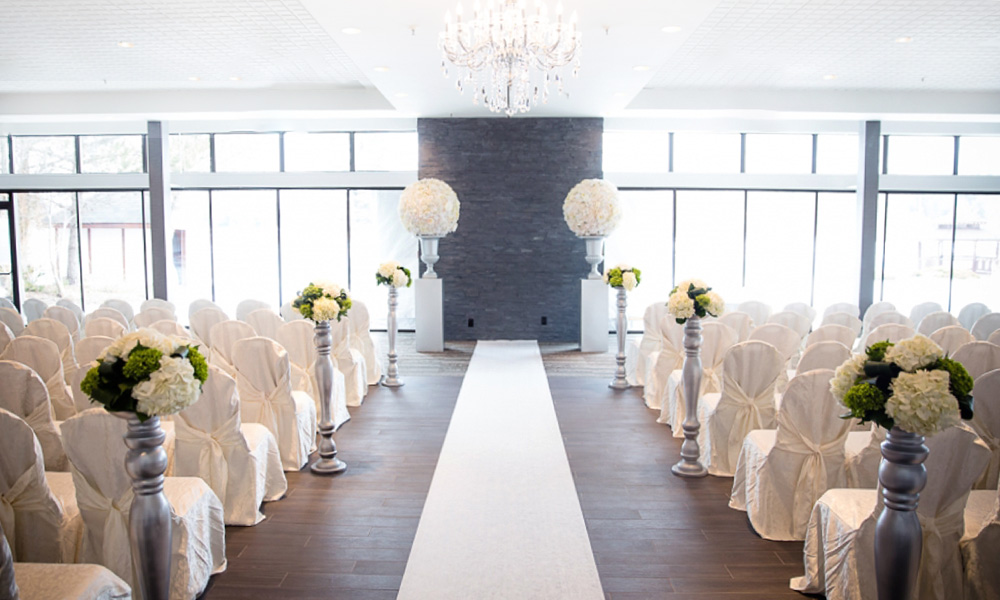 Request a Free Consultation
Getting started is easy. Use the simple consultation form to request a Free Consultation with our Wedding Flower Experts. We're here to help. No obligation.
---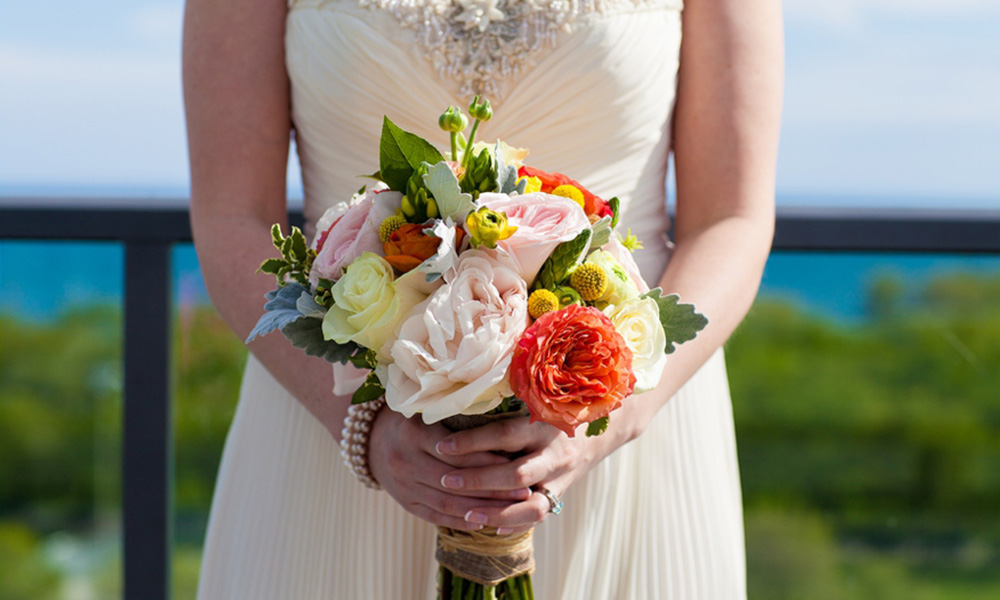 Wedding Bouquet Styles
/
When planning your wedding, you'll want to consider the style of bouquet to chose for the bride, bridesmaids and flower girl.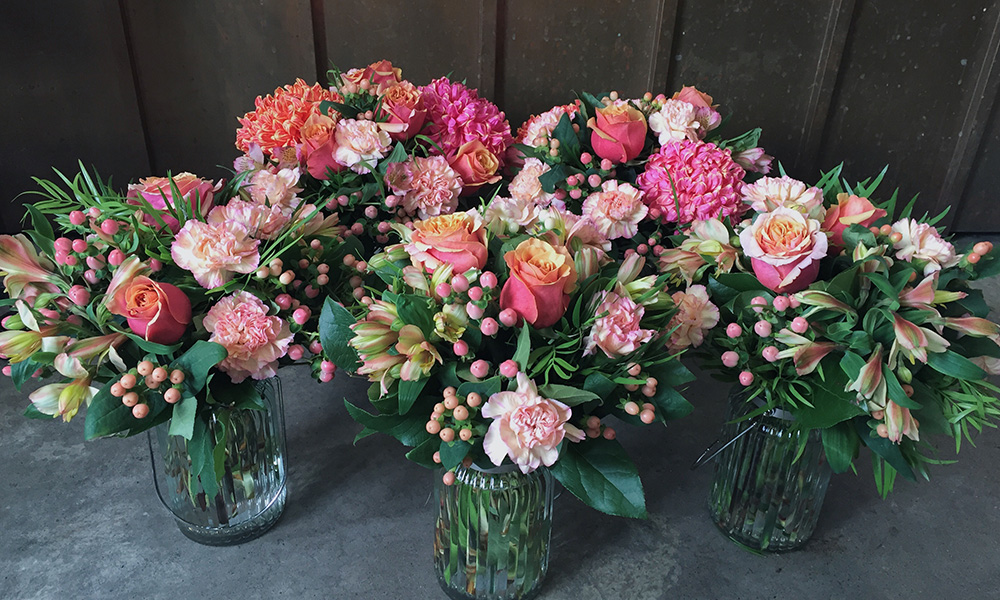 Wedding Flower Availability
Flowers in season tend to be better value and easier to find. Let us help you match your wedding blooms to the season.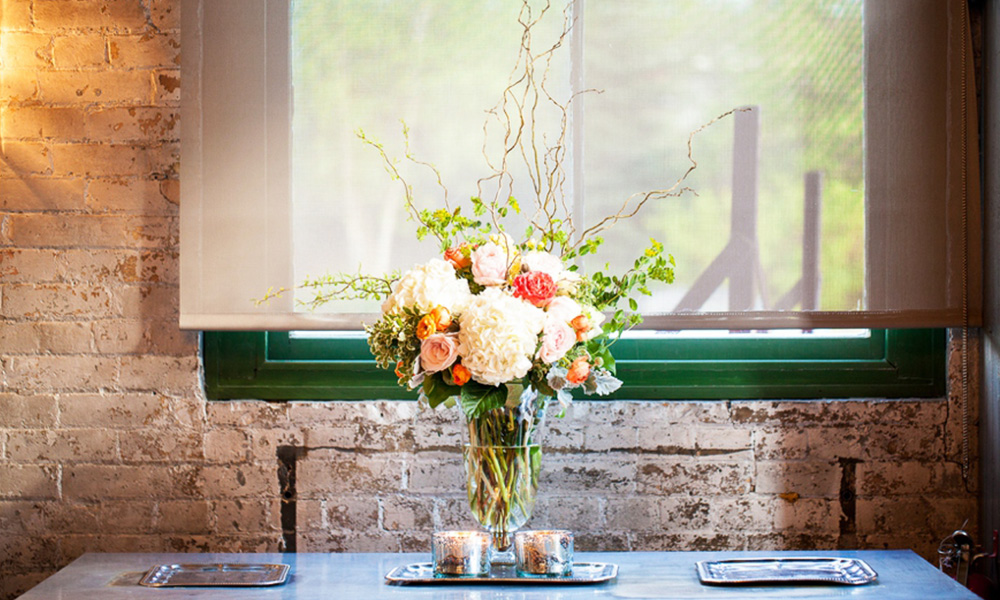 Meanings of Flowers
Did you know there is a meaning to every flower? We can help you choose bouquets to express your sentiments in flowers.
We will make your wedding floral dreams come true
We offer custom–made bridal bouquets and wedding flower arrangements, from beginning to end. Work with us to find the perfect corsages and boutonnieres, pew markers, alter and table arrangements and anything else you need! We find the perfect blend of elegance and fun to perfectly flow with your wedding theme and personality. Let our professional staff guide you as you decide the flowers that will make your wedding day unforgettable. King West Flowers has the expert staff you want to help create beautiful wedding flower arrangements for your perfect wedding. We will ensure the flowers are as fresh as they are beautiful, and we are happy to help set up the arrangements on your wedding day.
Take the worry out of selecting the perfect wedding flowers for your big day
Planning for a wedding can create a lot of stress for most couples. There are a million things to decide and seemingly not enough time in which to narrow down all of the details. And when it comes to choosing flowers for your wedding, the options can seem endless. We will make choosing your wedding flowers stress free and painless, allowing you to focus on all the other details of your special day. We are a bridal florist who will work with you to create flower arrangements that match the theme and style of your wedding, and that will allow you and your partner's personal taste to shine through. We are here to answer your questions and will offer suggestions, while at the same time keeping your wedding vision in mind. We promise to make the experience of selecting your wedding flowers an enjoyable one. We look forward to working with you!