It can be a bit intimidating ordering flowers for your wedding and knowing where to start. When you are planning your wedding flower purchase there are a number of things to keep in mind. We can help you get you started.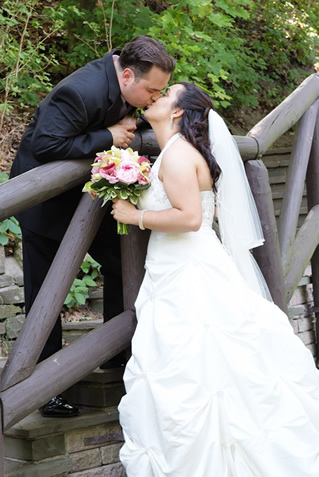 The King West Wedding Flower Planner
To assist you we have created a Wedding Flower Planner document for you do download, complete and return to us. The file is a PDF form that you can save to your computer and complete at your leisure. You can write directly into the file using Adobe Acrobat, and save your content as you go.
When you're done, you can email the file back to us at contact@kingwestflowers.com. You can also just print it and bring it with you when you come to meet with our florist. (As you complete the form, it will be easier if your have Highlight Fields turned on.)
Click Here To View And Download The Wedding Flower Planner PDF
Helping you decide on Wedding Bouquet Styles
When you are planning your wedding flower purchase you will want to consider what style of bouquet to choose for the bride, bridesmaids and flower girl. Enjoy our descriptions of various bouquet styles on our Wedding Bouquet Styles page.
Wedding Flower Availability
An important thing to keep in mind when you are choosing flowers for your wedding is seasonal flower availability. The price and availability of some flowers changes throughout the year. Flowers that are in season tend to be better value and easier to find so it is worth doing a bit of homework so that you can match your wedding blooms to the season. Visit our Wedding Flower Availability page to learn more about year round and seasonal wedding flowers.
There is a Meaning Behind the Flowers you Choose
In Victorian times a language of flowers was developed and lovers exchanged bouquets with complicated messages. At our store we can help you choose bouquets to express your sentiments in flowers. Visit our Meanings of Flowers page to learn more about the Victorian meanings of Flowers & herbs.